Monday was an exciting day for fans of Star Wars publishing! We've been hearing about this mysterious Project Luminous for months (years, actually), and we finally got a *ton* of information about what this project is all about. And from where I'm typing, I don't think I could be happier.
So let's just skip all the exposition and just jump straight into what this whole thing is all about!
We had heard rumors for a few weeks that Project Luminous would take place during the High Republic, a period of time ocurring a few hundred years prior to the beginning of the Skywalker Saga. That turned out to be true. We are definitely dealing with the High Republic, and in fact, every cover art image we were shown last night is titled Star Wars: The High Republic. As far as time period goes, this is roughly 200 years before The Phantom Menace.
Luminous will kick off in August 2020 with the brand new novel "Light of the Jedi" from Charles Soule, previously well known in Star Wars publishing for his work on the comics side of things. Our adventures in the High Republic begin during a time of peace and prosperity, when the Jedi are known for their role as protectors and not the more active players they become in the prequel films. This novel picks up with that idea but the galaxy is shaken up when The Great Disaster opens up time for heroes to rise. Check out this amazing cover art below: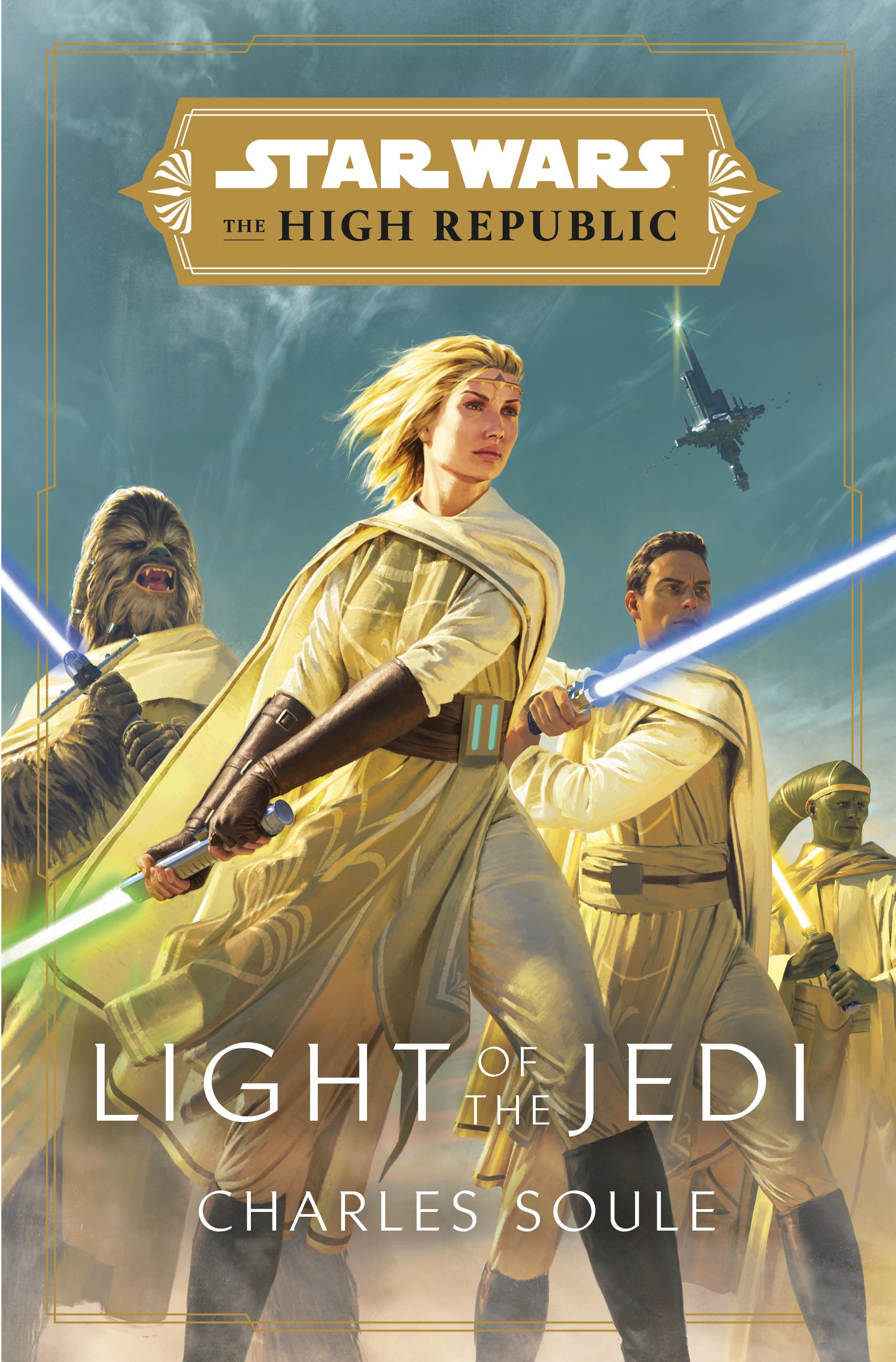 But that's not all. The High Republic is a huge publishing initiative from LucasFilm. It will encompass full novels, young adult stories, comics, and more to come that hasn't even been revealed yet. It appears we're getting two young adult stories. The first that was revealed last night is "A Test of Courage" by Justina Ireland. She says this is "more serious" than her previous work and will focus on the story of a 16-year-old Jedi Knight. Here is the cover: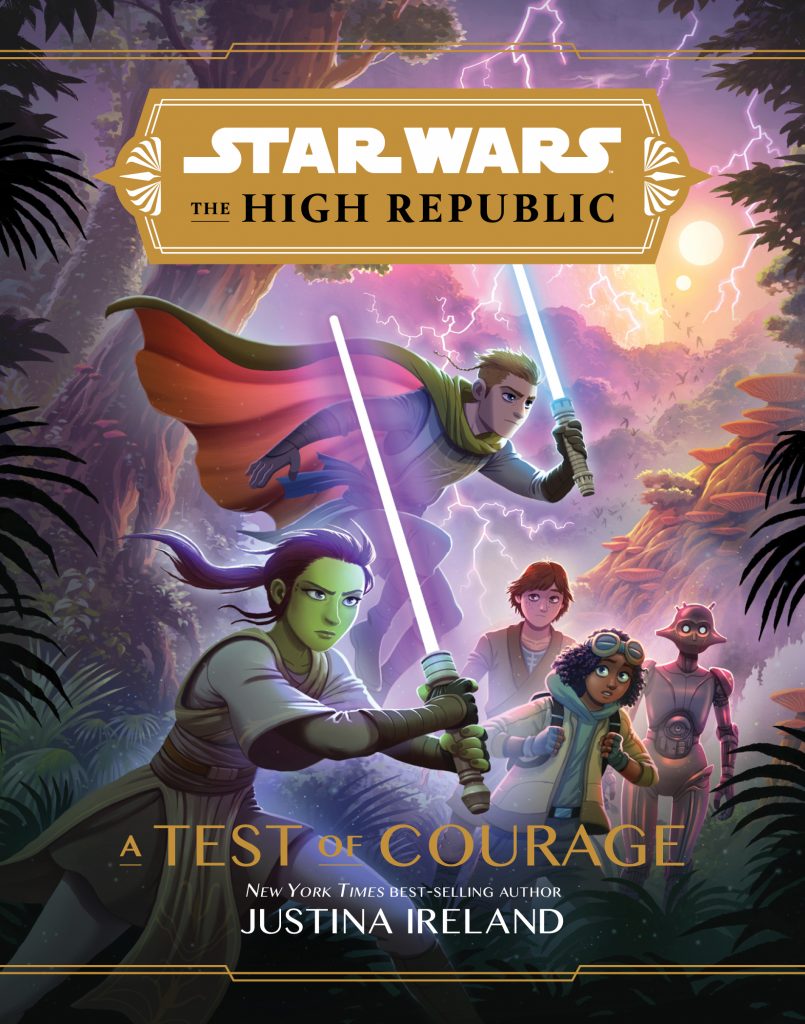 Next up is "Into the Dark" by Claudia Gray. This appears to be a return to Star Wars young adult fiction for Gray, which is exciting given my personal feelings for "Lost Stars." This cover really takes me back to some classic Expanded Universe cover art, which is only drawing me further into this one: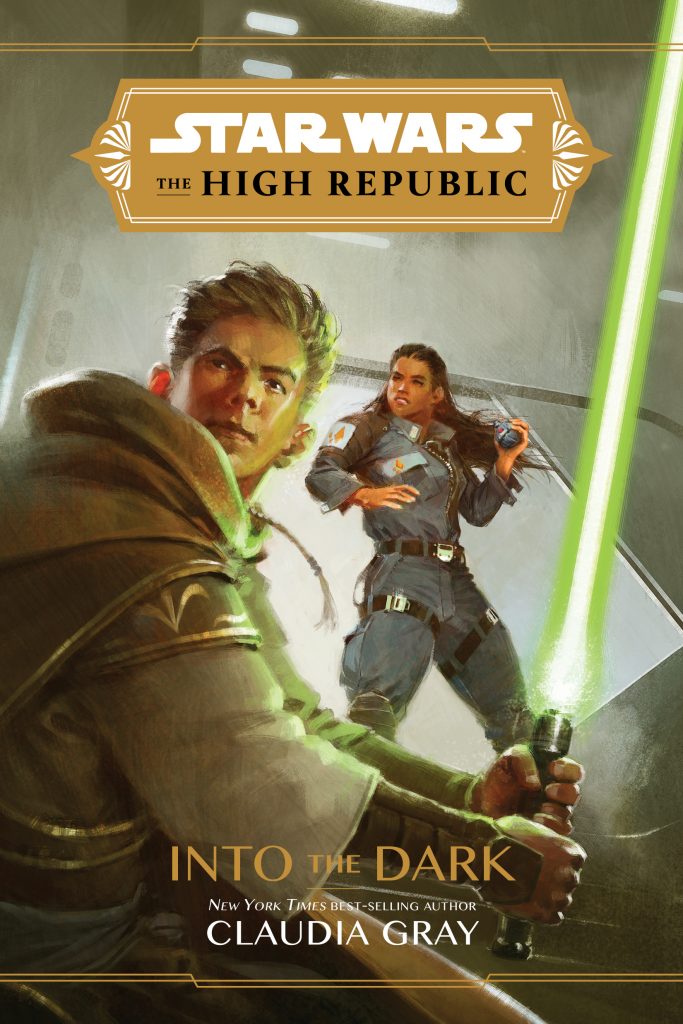 Moving on to comics, we'll have two brand-new series to dive into later this year. The first is Marvel's "The High Republic" and will be written by Cavan Scott who you may remember recently wrote the wonderful audio dram "Dooku: Jedi Lost." This comic series will put the Starlight Station center-stage. The cover gives us one of our first looks at the main villains in this story, the Nihils:
Finally, for now, we head over to IDW for our second comic series, "Star Wars: The High Republic Adventures" which will be written by Daniel José Older ("Last Shot"). If it's like the other IDW Adventures comics, this will be a more youth-focused series of stories, possibly independent from each other from issue to issue – or connected on a smaller scale than its Marvel counterpart. Here is the cover of the first issue: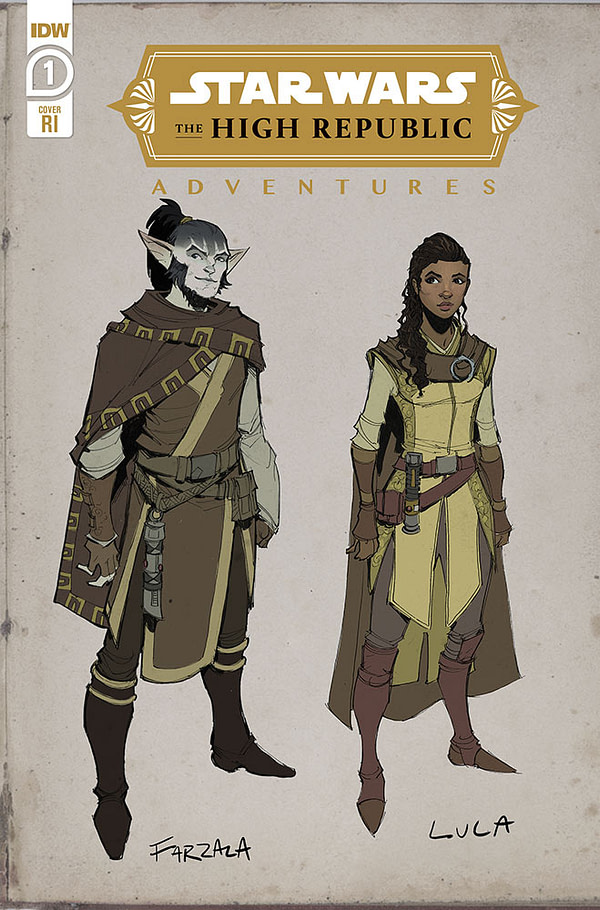 And this is just the first wave! That's right, there is MORE to come in the High Republic era. And even more exciting, there are additional publishing partners that haven't even shown off what they're working on.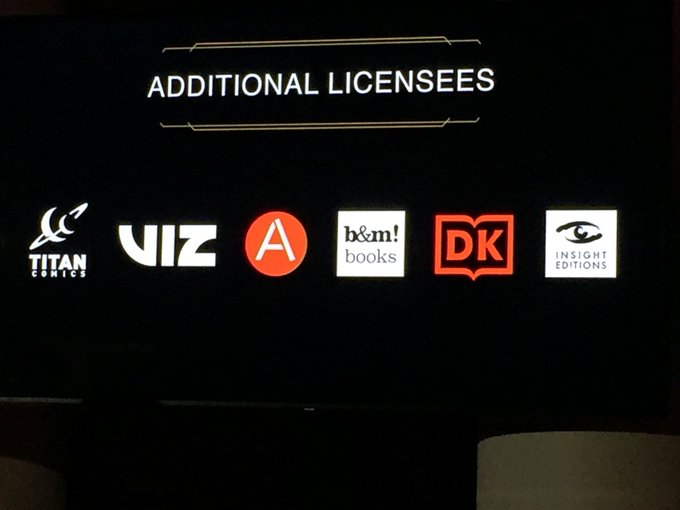 What might these additional titles include? Titan Comics, for example, has a large library of graphic novels from many major brands and titles, and they have also worked with Star Wars previously to create magazines and other publications. Could we see a Star Wars graphic novel coming at some point, or maybe a High Republic magazine featuring some short stories and interviews with the creators?
VIZ is an extremely interesting name on this list, mainly because they are very well known for creating manga stories. With High Republic already being described as Star Wars meets Arthurian legend, mixing these knight tales with manga could be a recipe for something mindblowing.
Abrams does a number of different things, including art and illustrated books, including some craft books and "Art of…" books. Just based off of the concept art that was shown last night, I wouldn't turn up my nose at an "Art of the High Republic" book. Just saying.
becker&mayer! (the "b&m" logo) does a lot of novelty books. Their website says they are a "leading creator, producer, and manufacturer of innovative books for adults as well as engaging books and toy products for children. A renowned book packager, we create original illustrated books in award-winning formats that integrate paper components, digital content, electronics, audio, and other specialty features for publishers worldwide." Your guess is as good as mine on this one, but recently they've done projects such as a Star Wars Origami book. It reminds me of the type of book you'd see in the front couple rows of Barnes & Noble, where they have tons of illustrated and craft books. The "coffee table" type books. I suppose we can let our imaginations run here.
DK is exciting for me because they've worked on a number of Visual Dictionaries and guides for the Star Wars universe of the years. If we end up with a High Republic Visual Dictionary, I would probably have it right next to me as I'm reading every one of these novels.
Insight Editions also has some interesting possibilities. Most recently, they published "The Secrets of the Jedi" which was a Jedi-focused reference book. But they've also done some of those owner's manual books for the Millenium Falcon and the X-Wing. So again, there's a real possibility here for more reference style material centering on the High Republic.
We should be learning more about The High Republic and what other publishing projects will be coming out around this storytelling initiative over the course of the summer, and its something to definitely keep an eye on during Celebration in August. For now, I will just say this news is pretty much what I've been yearning for since the Disney acquisition: a large publishing effort with an overarching narrative encompassing multiple mediums.
Beyond that, I'm going to save my other thoughts for this week's podcast where Josh and I will certainly be discussing Project Luminous. Be sure to tune in to hear all our thoughts on everything High Republic!
In the meantime, check out this four minute story and behind the scenes trailer: